Shelby Dry Mix Gourmet Parrot Food
Regular price
$0.00 USD
Sale price
$21.79 USD
Unit price
per
Sale
Sold out
 COMPARE THIS DRY MIX WITH THE MIKEY AND MIA DRY MIX
An ultra healthy combination of over 44 specially selected human grade, freeze-dried vegetables, freeze-dried fruits, flowers, herbs and spices for parrots of all sizes. The Shelby Dry Mix was created with ultimate health in mind, with each ingredient providing a concentrated variety of essential vitamins and minerals. This gourmet parrot food contains no fillers, nothing artificial or processed, is entirely natural and uses 100% human-grade ingredients, meaning we are proud to say there is no other parrot food on the market that compares.
Inside every bag of Shelby Dry Mix is a bag of Calming Seed Mix to mix in with your parrot's dry mix meal, a combination of 15 different seeds crafted carefully with parrot health in mind. Our Calming Seed Mix ratio has been calculated specifically to ensure an even mix of all of the seeds and therefore a varied combination of essential fats and proteins, something all parrots need in their diet. The 16th ingredient in the Calming Seed Mix is lavender, chosen to support calm and low energy behaviours, complimenting the low sugar and low fat Shelby Dry Mix.
This all in one food brings convenience and premium health together in one bag of quality parrot food, and there are multiple ways to offer it to your feathered family. 
Combine the Shelby Dry Mix with your parrot's fresh chop
Offer the Shelby Dry Mix in foraging toys for a healthy and stimulating meal in one
Mix the Shelby Dry Mix with your parrot's pellets

 

Feed the Shelby Dry Mix as a complete meal on it's own in place of pellets (which are often processed and of a low quality)
Mix the Shelby Dry Mix with the Mikey and Mia Dry Mix for an ultra varied and exciting meal
The Shelby Dry Mix was carefully developed with 'problem parrots' in mind. Whether your bird displays over heightened behaviours (usually recognised as screaming and biting), plucks or has feather destruction behaviours, is a 'seed junkie' and currently consumes a high fat diet, or is overly energetic (also usually as a result of an unbalanced diet), then the Shelby Dry Mix is perfect for your flock. The Shelby Dry Mix contains only three fruit ingredients which have been specifically chosen for their antioxidant and low sugar benefits, with the rest of the formulation giving way to highly nutritious super foods such as sauerkraut, bee pollen, spirulina and kale. 
All vegetable and fruit ingredients have been freeze-fried rather than dehydrated, specifically to ensure that over 98% of the nutritional benefits of the individual ingredients remains in tact. Dehydrating destroys many of the vitamins and minerals found in foods and so all of our dry mix fruit and vegetable components are always freeze-dried. 
Serving Suggestion:
For large birds, 3 large tablespoons of The Shelby dry mix + 1 level tablespoon of Calming Seed Mix
For medium birds, 2 large tablespoons of The Shelby dry mix + 2/3 level tablespoon of Calming Seed Mix
For small birds, 1 large tablespoon of The Shelby dry mix + 1/3 level tablespoon of Calming Seed Mix
Available in three bag sizes, small (150g), medium (350g) and large (700g).
Ingredients

Dry Mix Ingredients:

Freeze-dried Pumpkin, freeze-dried Carrots, freeze-dried Corn, freeze-dried Peas, freeze-dried Beetroot, Seaweed, Cayenne Peppers, freeze-dried Cauliflower, freeze-dried Sauerkraut, freeze-dried Courgette, freeze-dried Kale, Bee Pollen, Blue cornflowers, Chamomile, Mullein flowers, Dandelion root, Hibiscus flowers, Rose petals, Damask rose buds, Calendula Flowers, Oat groats, Spirulina powder, Spearmint, Barley flakes, Cloves, Star Anise, freeze-dried Elderberries, freeze-dried Blueberries, freeze-dried Blackberries.

Calming Seed Mix:

Brown linseed, Hempseed, Pumpkin seed, Milk thistle seed, Black sesame seed, White sesame seed, Sunflower seed, Chia seed, Golden flaxseed, Nigella Seed, Brown mustard seed, Blue poppy seed, Caraway seed, Melon Seed, Amaranth husk, Lavender
Discounts

Small - £11.33 per 100g
Medium - £8.00 per 100g
Large - £7.14 per 100g
Shipping & Returns

World wide shipping available on some products. Spicy Seed mix and Calming Seed Mix cannot currently be shipped to Australia. All orders made before midday are shipped the same day, otherwise the next working day including Saturdays. Orders made after midday on Saturday are shipped on Monday. See our returns policy for full details about returning your product
Share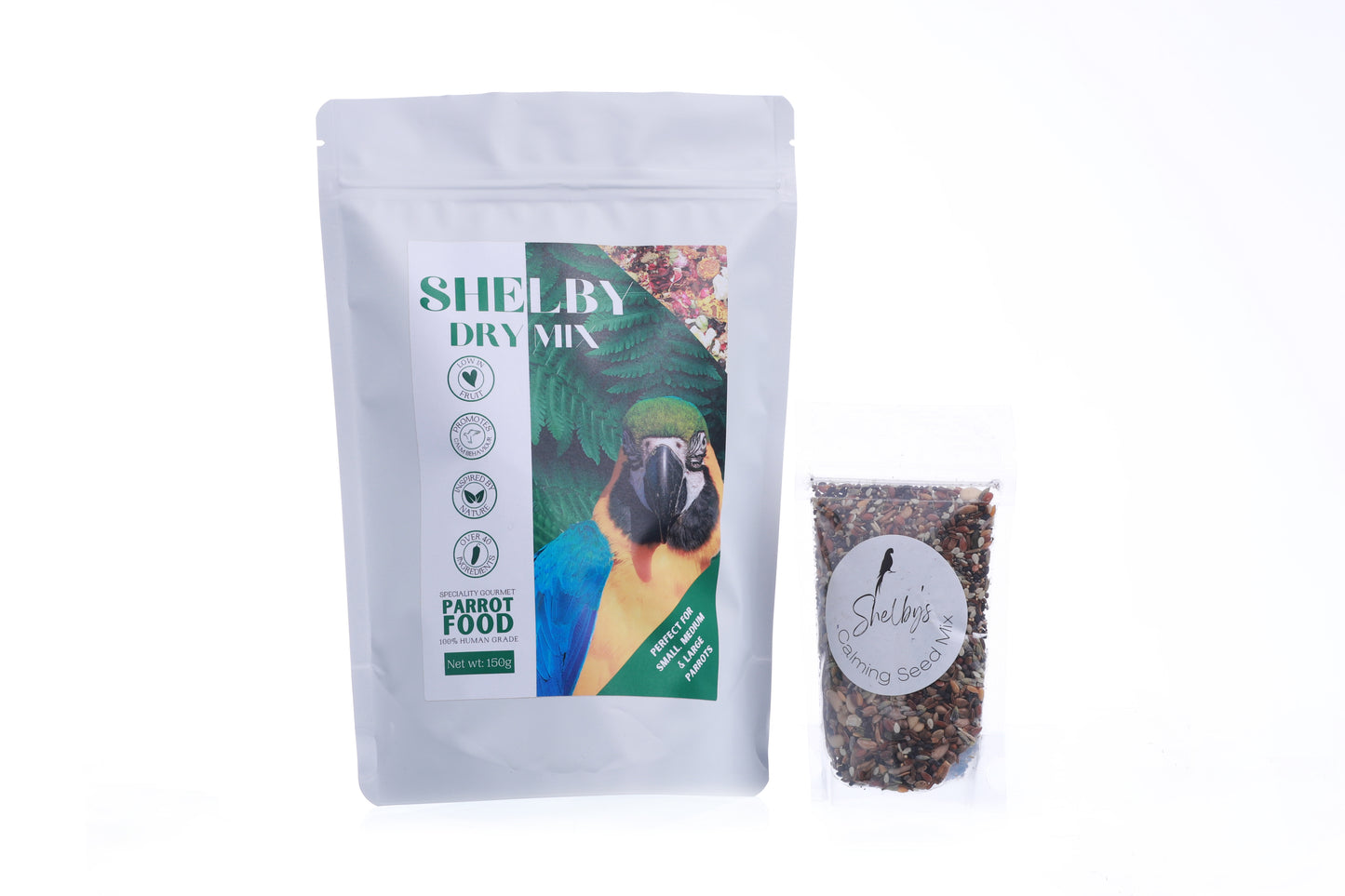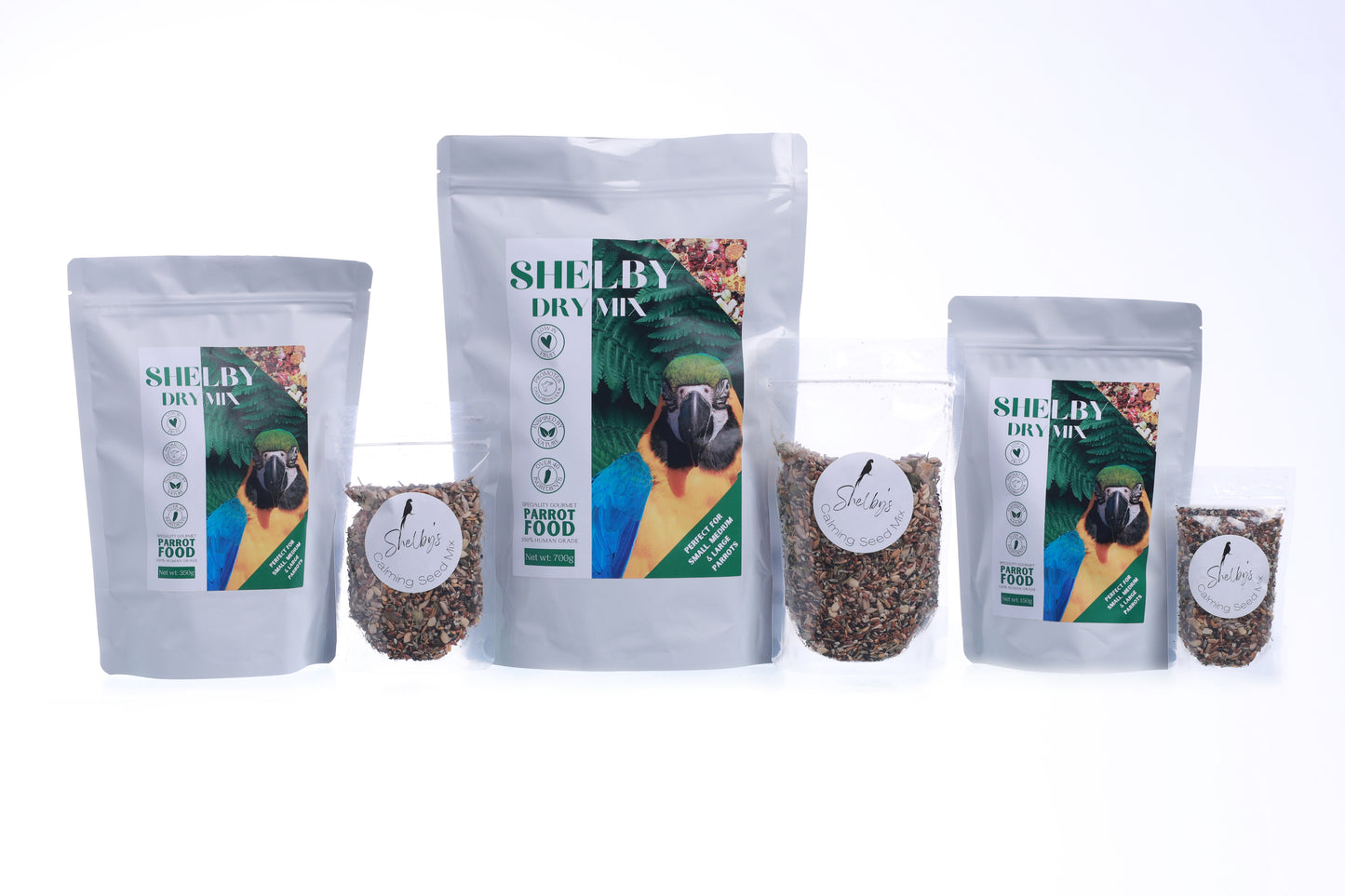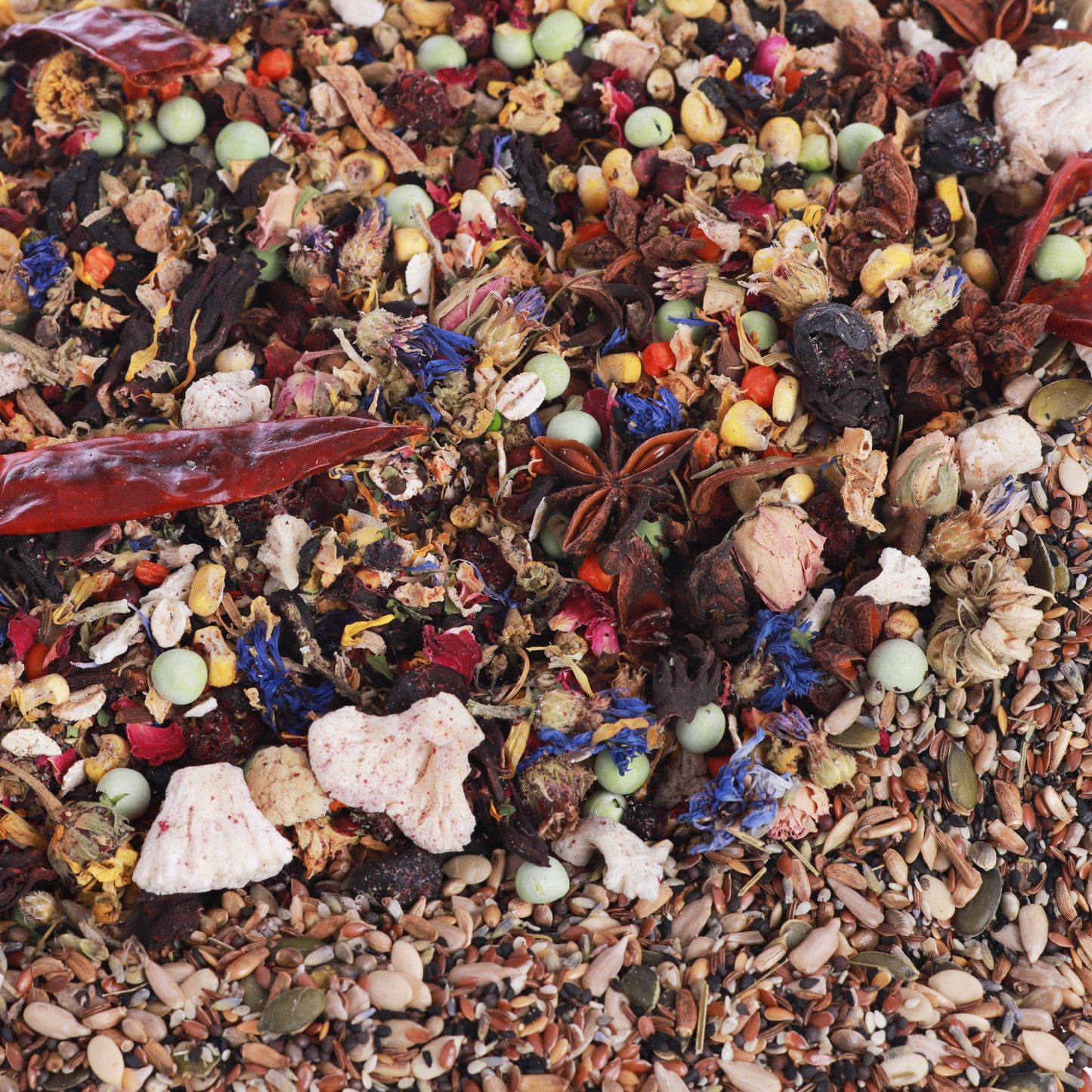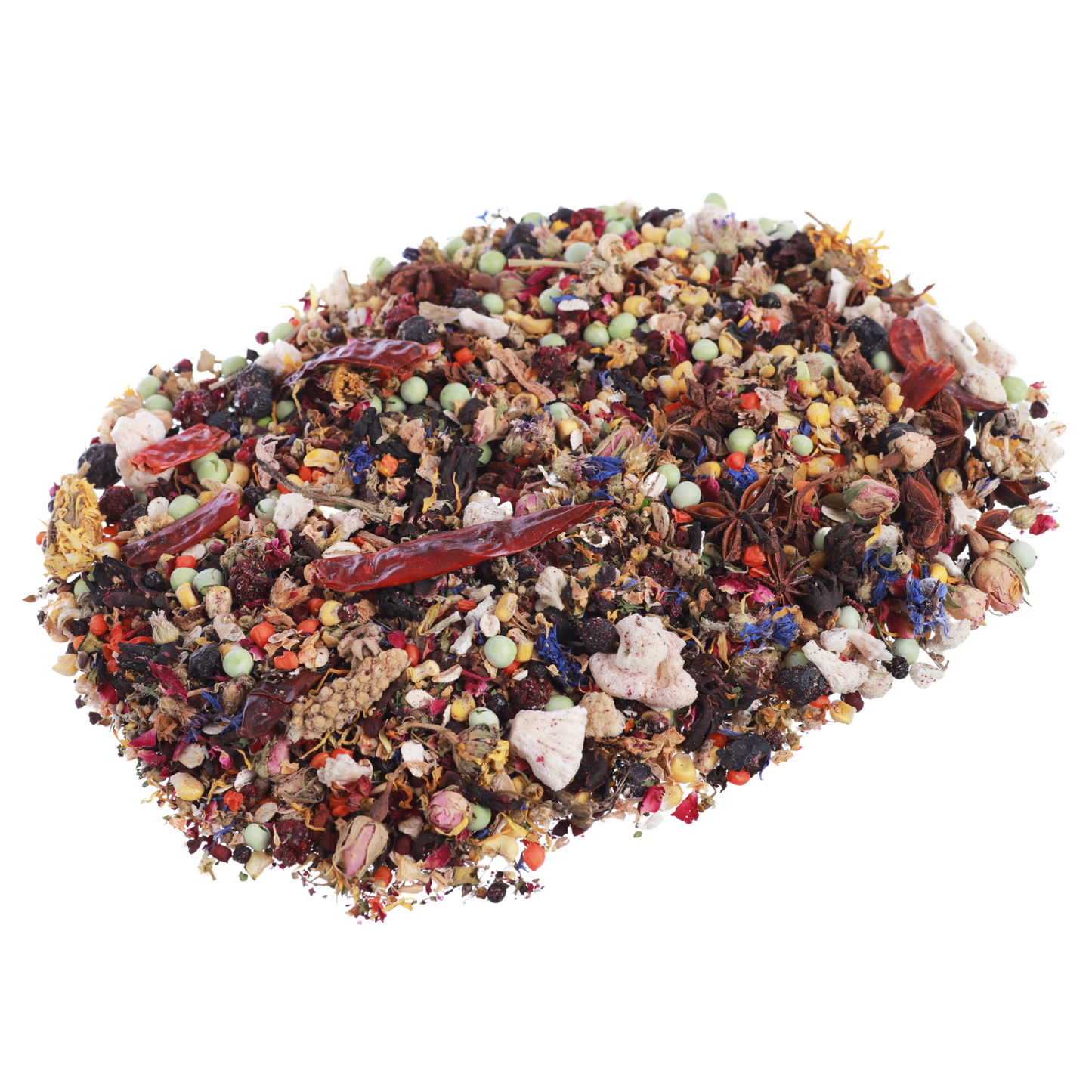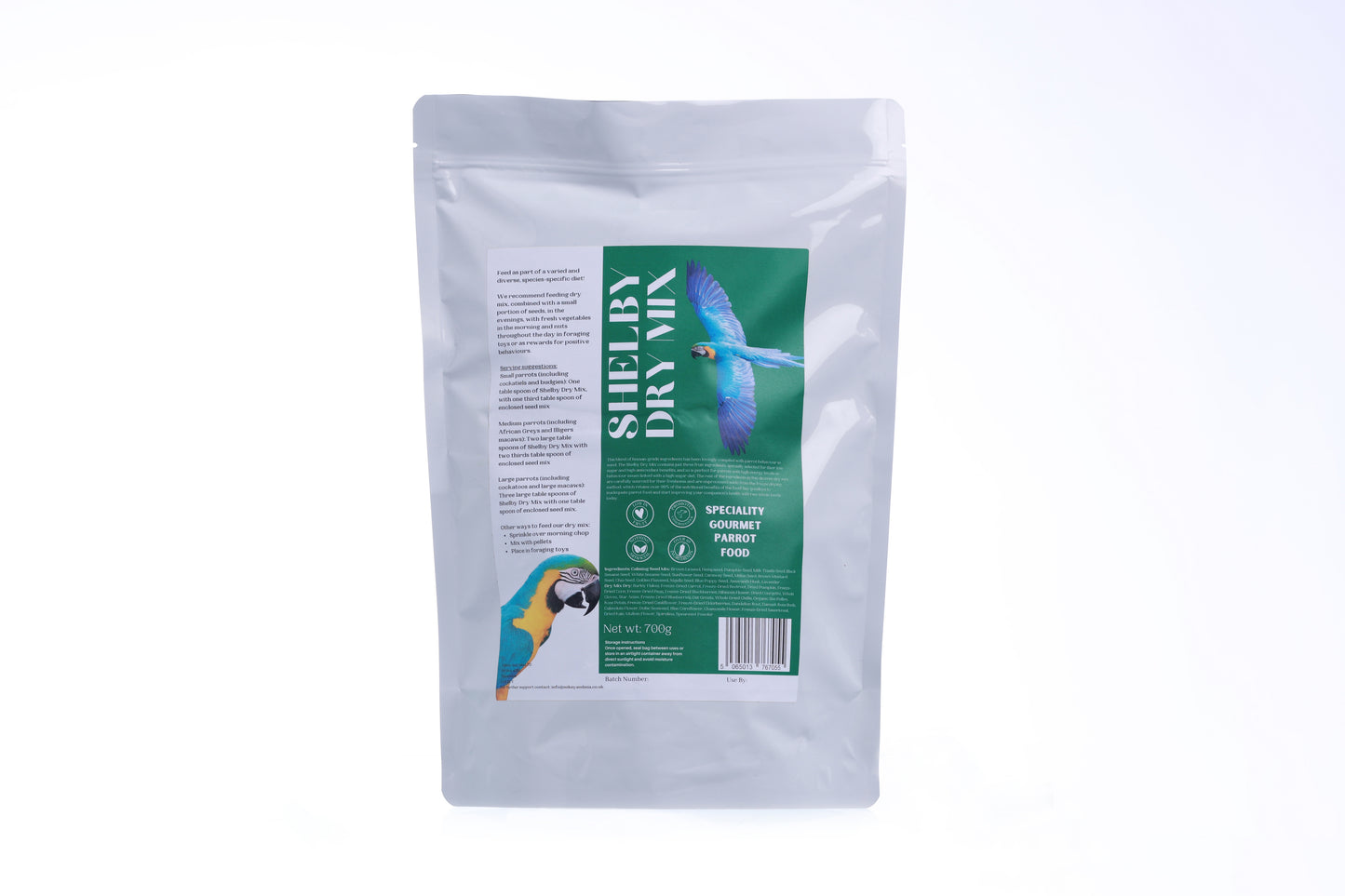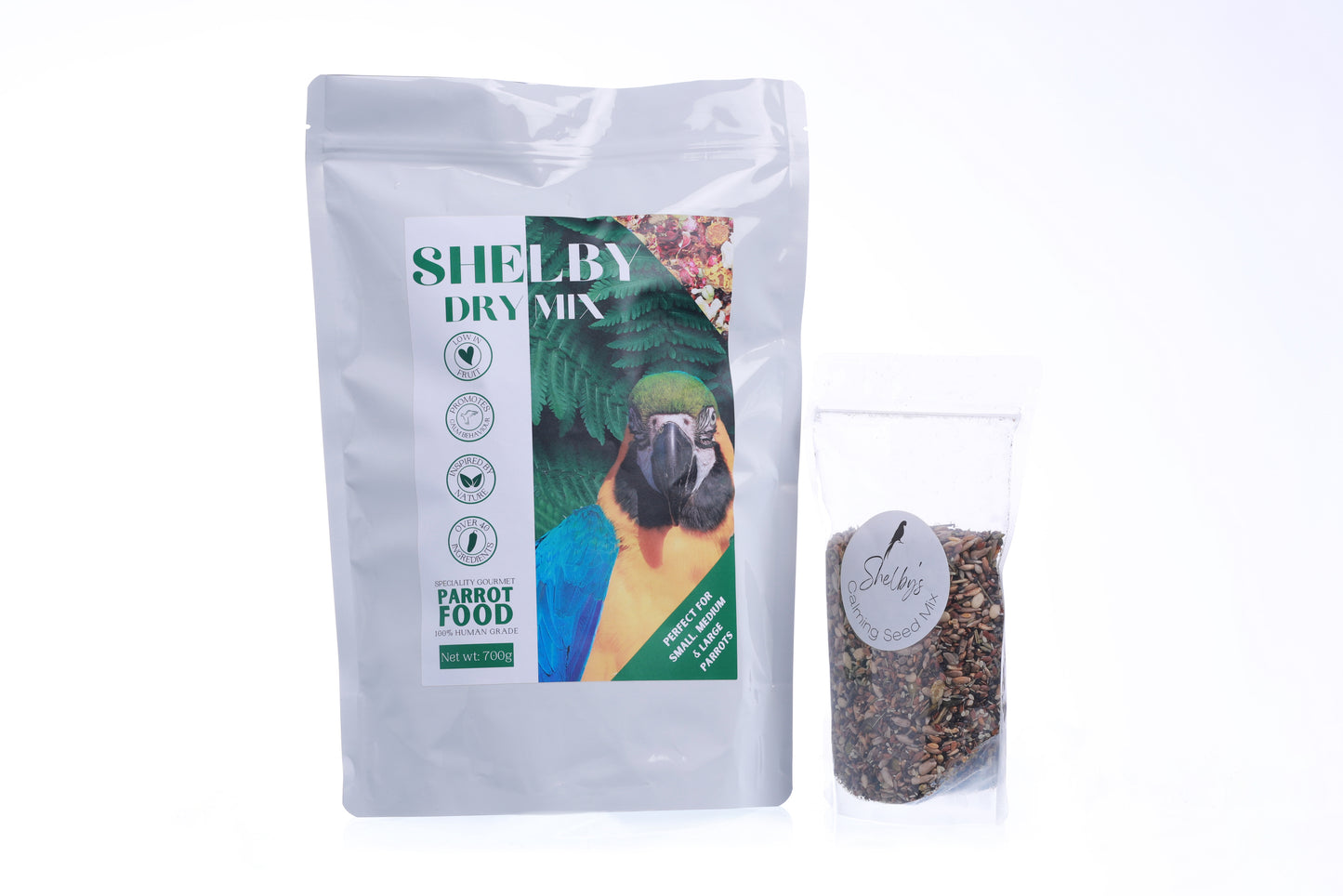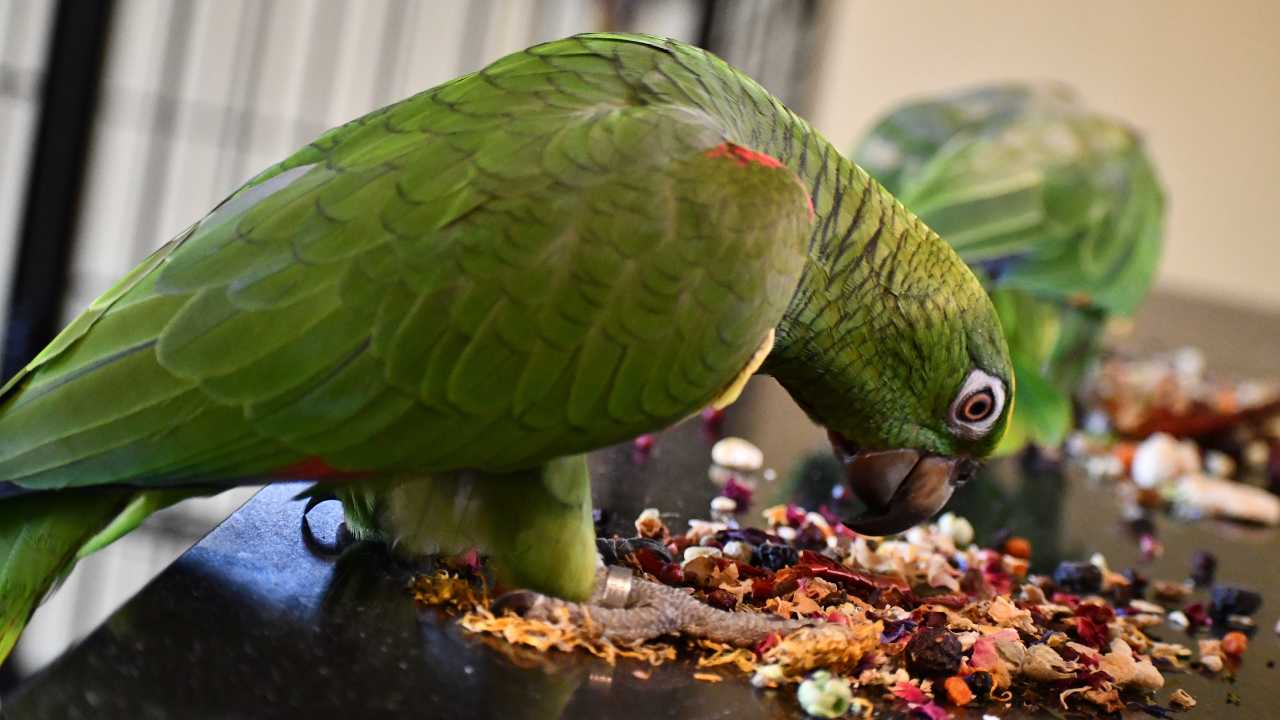 Review
"Always great. i've got Marnie weaning onto the mix and Winnie acts like she hasn't had food all day when i give it to her, just inhales it down.
Definitely something i'll always be buying"
Free Shipping

Spend over £50 and recieve free standard shipping for all UK customers

Hassle-Free Exchanges

Something not to your liking? Email us and our five star customer care team will deal with your concerns as quickly and efficiently as possible