Petite Beaks Healthy Parrot Food For Small Birds
Regular price
$0.00 USD
Sale price
$16.66 USD
Unit price
per
Sale
Sold out
Small pieces, small prices, big smiles
The Petite Beaks Dry Mix is a healthy combination of dried ingredients, specially selected for their big benefits and petite pieces, perfect for small parrot species. This Mikey and Mia product compliments our already popular range of dry parrot food mixes, providing parrots with nutritious, healthy, low fat, low sugar foods that are completely natural and entirely human grade, meaning your small birdie buddies can eat like royalty. 
All of our fruit and vegetable ingredients are freeze dried for over 98% nutrient retention and this also allows the product to last much longer than fresh ingredients. The mixture of fruit, vegetables, flowers, herbs, spices and seeds means that your pet bird is getting a wide range of vitamins, minerals, proteins and healthy fats, whilst also engaging in an exciting foraging experience as they explore their bowl. 
Our unique blend of high quality ingredients supports healthy feather growth, calm temperaments, increased training motivation, improved digestive health, increased desire to try new foods and it provides highly engaging mental stimulation. 
All of our dry mixes are suitable for all sized parrots and hookbills, however the Petite Beaks Dry Mix has been lovingly formulated with mini ingredients for tiny beaks and feets.
Serving suggestions:
We suggest feeding dry mix as one of two main meals per day. It usually works well as an evening meal, with fresh chop including soaked and sprouted seeds and beans being the first meal of the day. Throughout the day offer a range of nuts, in small portions, in exchange for training or in foraging toys. 
Always shake the bag gently but thoroughly first. Feed one heaped tablespoon of Petite Beaks Dry Mix per bird. Always ensure your pet parrots have access to clean fresh water. 
Our Dry Mixes can also be used in the following ways:
Combined with fresh vegetables and fruits
Combined with pellets
Stuffed into foraging toys 
Fed as a complete meal 
Ingredients

Freeze-dried courgette, freeze-dried broccoli, freeze-dried carrot, freeze-dried beetroot, freeze-dried peas, freeze-dried kale, oat groats, whole cloves, bee pollen, millet grain, barley flakes, freeze-dried elderberries, freeze-dried apple, freeze-dried pear, dried courgette, dried pumpkin, spearmint, chamomile flower, dandelion root, hibiscus flower, lavender, rose petals, elderflower, chilli flakes, buckwheat, hemp seed, pumpkin seed, milk thistle seed, black sesame seed, white sesame seed, sunflower seed, brown mustard seed, blue poppy seed, caraway seed
Discounts

Small - £8.99 per 100g
Medium - £6.85 per 100g
Large - £5.71 per 100g
Shipping & Returns

World wide shipping available on some products. Spicy Seed mix and Calming Seed Mix cannot currently be shipped to Australia. All orders made before midday are shipped the same day, otherwise the next working day including Saturdays. Orders made after midday on Saturday are shipped on Monday. See our returns policy for full details about returning your product
Share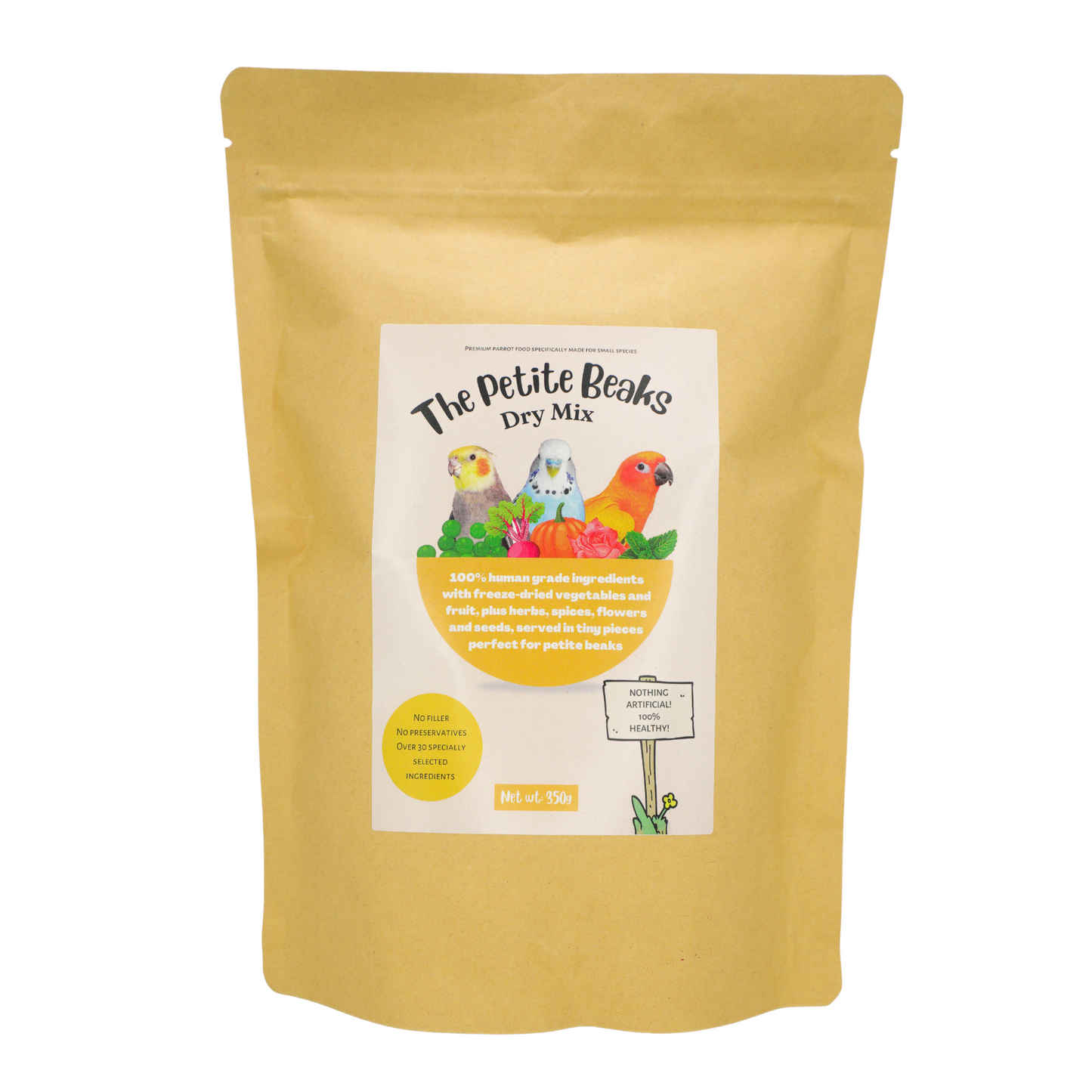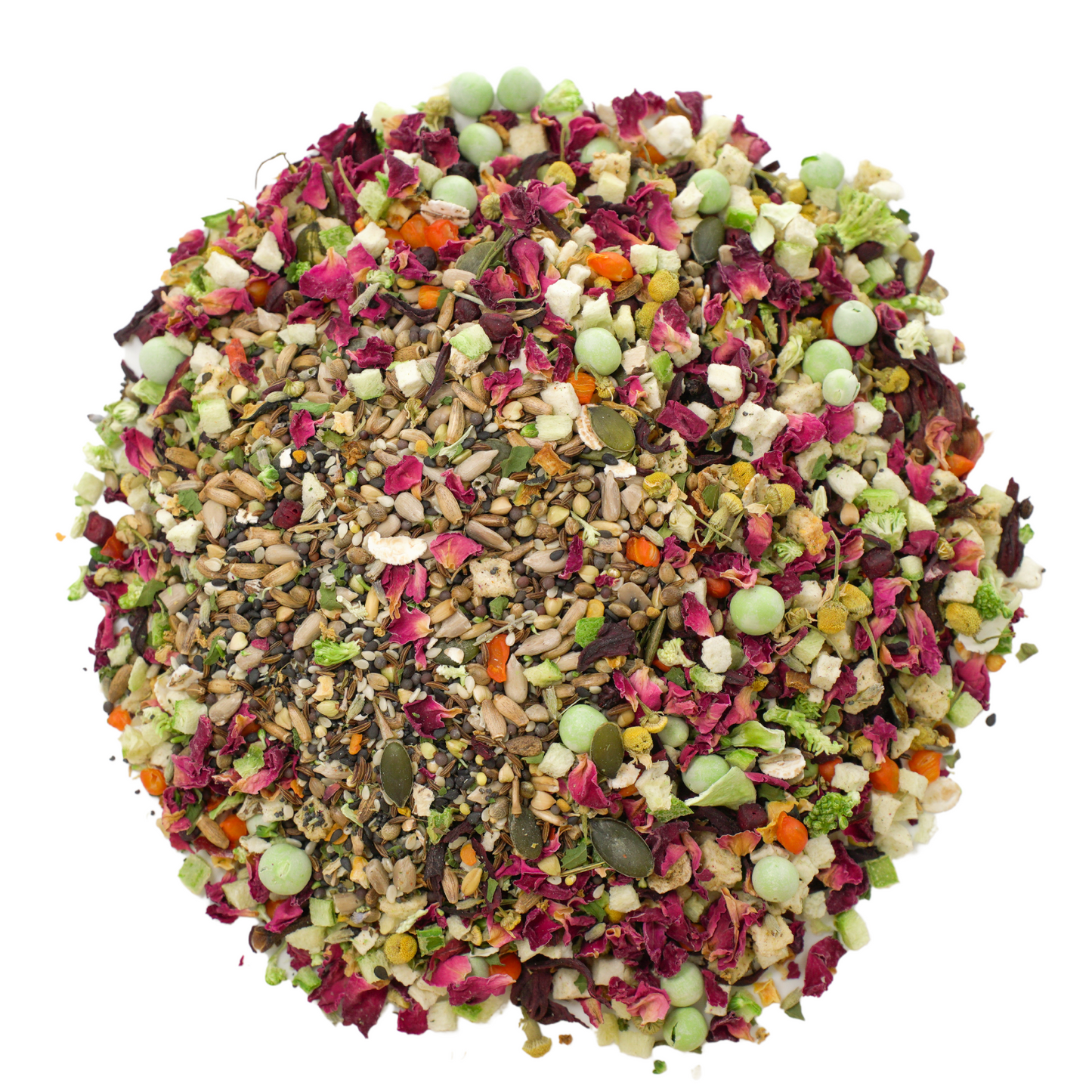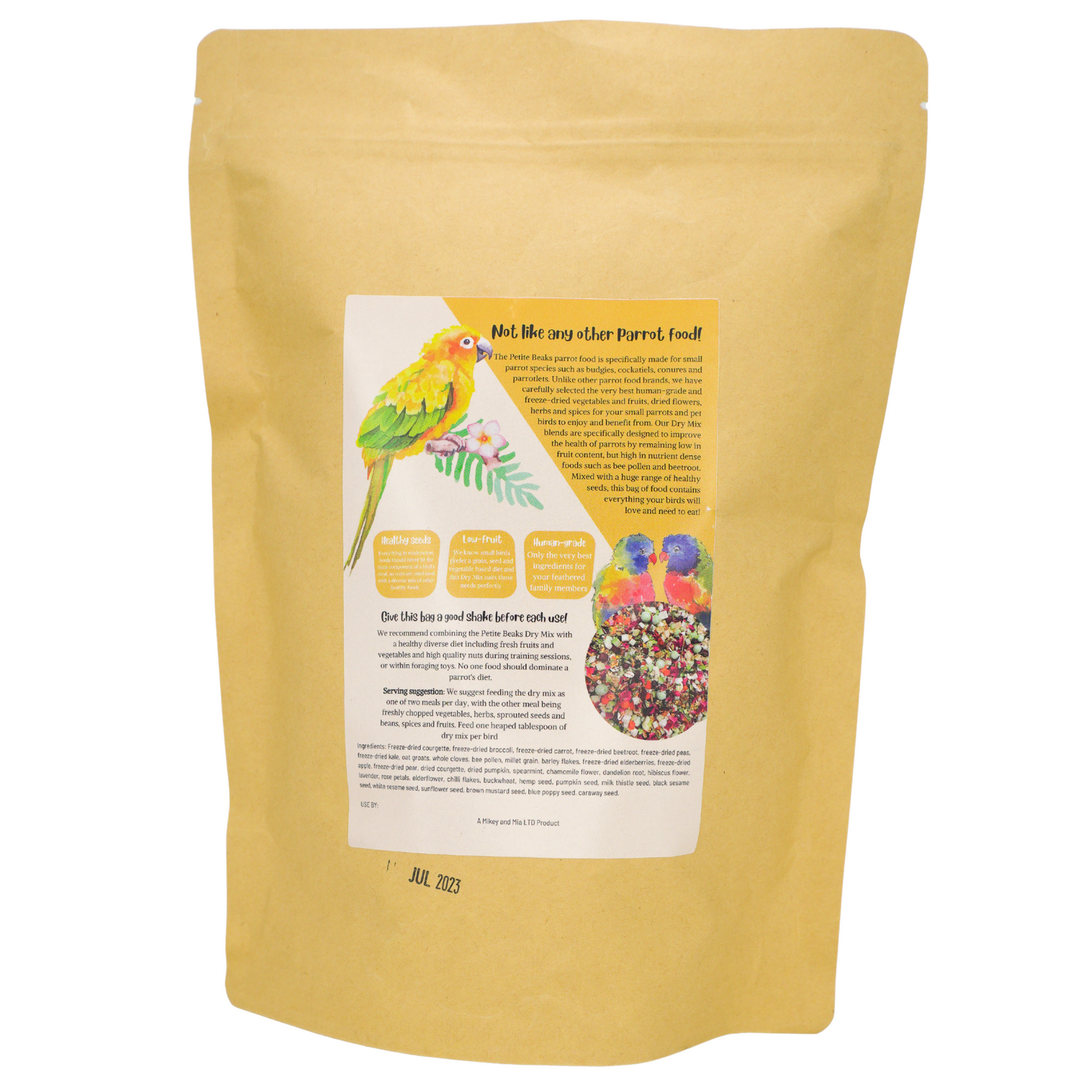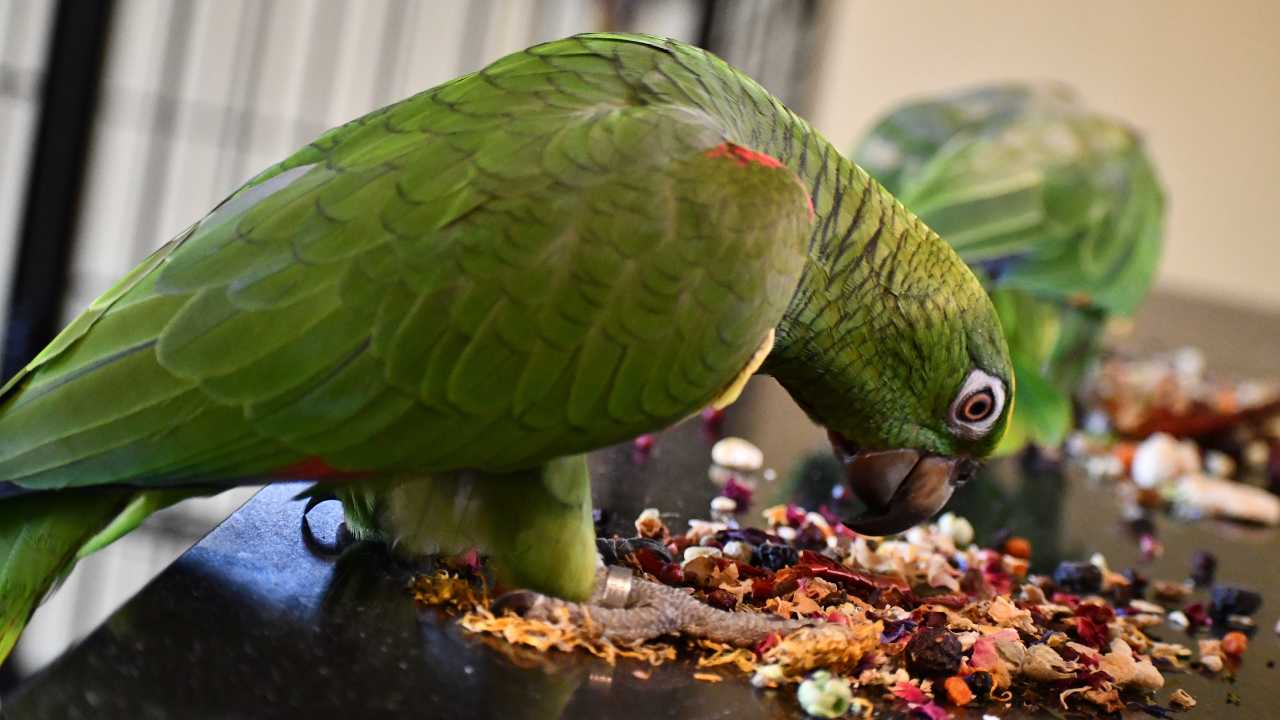 Review
"Always great. i've got Marnie weaning onto the mix and Winnie acts like she hasn't had food all day when i give it to her, just inhales it down.
Definitely something i'll always be buying"
Free Shipping

Spend over £50 and recieve free standard shipping for all UK customers

Hassle-Free Exchanges

Something not to your liking? Email us and our five star customer care team will deal with your concerns as quickly and efficiently as possible