Budget Beaks Dry Mix - Healthy parrot food
Regular price
Sale price
$12.81 USD
Unit price
per
Sale
Sold out
Introducing the Budget Beaks Dry Mix, a combination of freeze-dried vegetables, freeze-dried fruit, dried flowers, herbs spices and seeds for your parrots. The budget Beaks Dry Mix healthy parrot food is budget friendly, made up of our most favoured and simpler ingredients, meaning we are able to offer you both a delicious and budget friendly parrot food. 
This parrot food contains ingredients high in nutrients, vitamins and minerals, as well as containing seeds which provide essential fats and proteins. Too often people are feeding their parrots only seeds or nuts, with very little in the way of vitamins, minerals and variety. 
This parrot food contains freeze-dried fruits and vegetables, meaning over 98% of the nutritional value is retained in comparison to dehydrated products. This means our Dry Mixes are almost exactly the same as an entire bowl of fresh vegetables and fruit! There is no diet better than this for your parrots, big or small, and it is offered in the most convenient, ready to pour bag. 
Shake gently before each use to ensure you are offering an even mix of all of the ingredients. 
One of the many benefits of offering Dry Mix to your parrots is that each and every meal is different, exciting and enriching. Parrots should be foraging for all of their food, but we know this isn't always realistic. Offering Dry Mix is one very convenient and easy way to ensure your birds are foraging for at least one of their meals, and that enrichment alone can improve behaviour and mental health greatly!
This parrot food is perfect for all sized parrots and hook bills
Ingredients

Ingredients: White Sesame Seeds, Organic Sunflower Seeds, Brown Mustard Seeds, Caraway Seeds, Organic Oat Groats, Millet Grain, Organic Amaranth, Chamomile Flowers, Hibiscus Flowers, Lemon Grass, Barley Flakes, Organic Pot Barley, Coconut Flakes, Freeze-Dried Apple, Freeze-Dried Blackcurrant, Rosehips, Dried Elderberries, Freeze-Dried Peas, Freeze-Dried Carrot, Freeze-Dried Beetroot, Freeze-Dried Corn, Organic Dried Courgette, Organic Dried Pumpkin, Whole Dried Chillies
Discounts

Small - £6.66 per 100g
Medium - £5.51 per 100g
Large - £4.28
Shipping & Returns

World wide shipping available on some products. Spicy Seed mix and Calming Seed Mix cannot currently be shipped to Australia. All orders made before midday are shipped the same day, otherwise the next working day including Saturdays. Orders made after midday on Saturday are shipped on Monday. See our returns policy for full details about returning your product
Share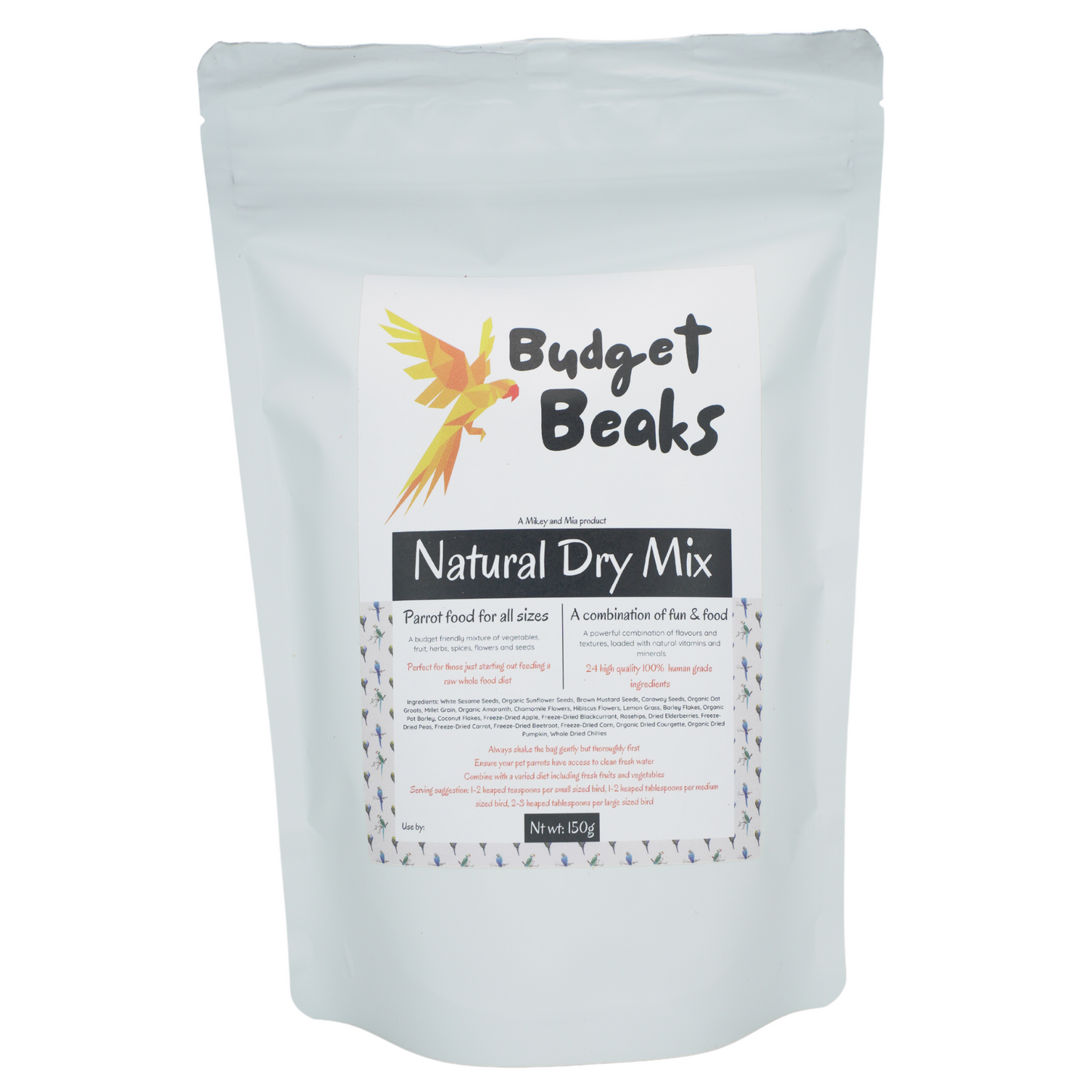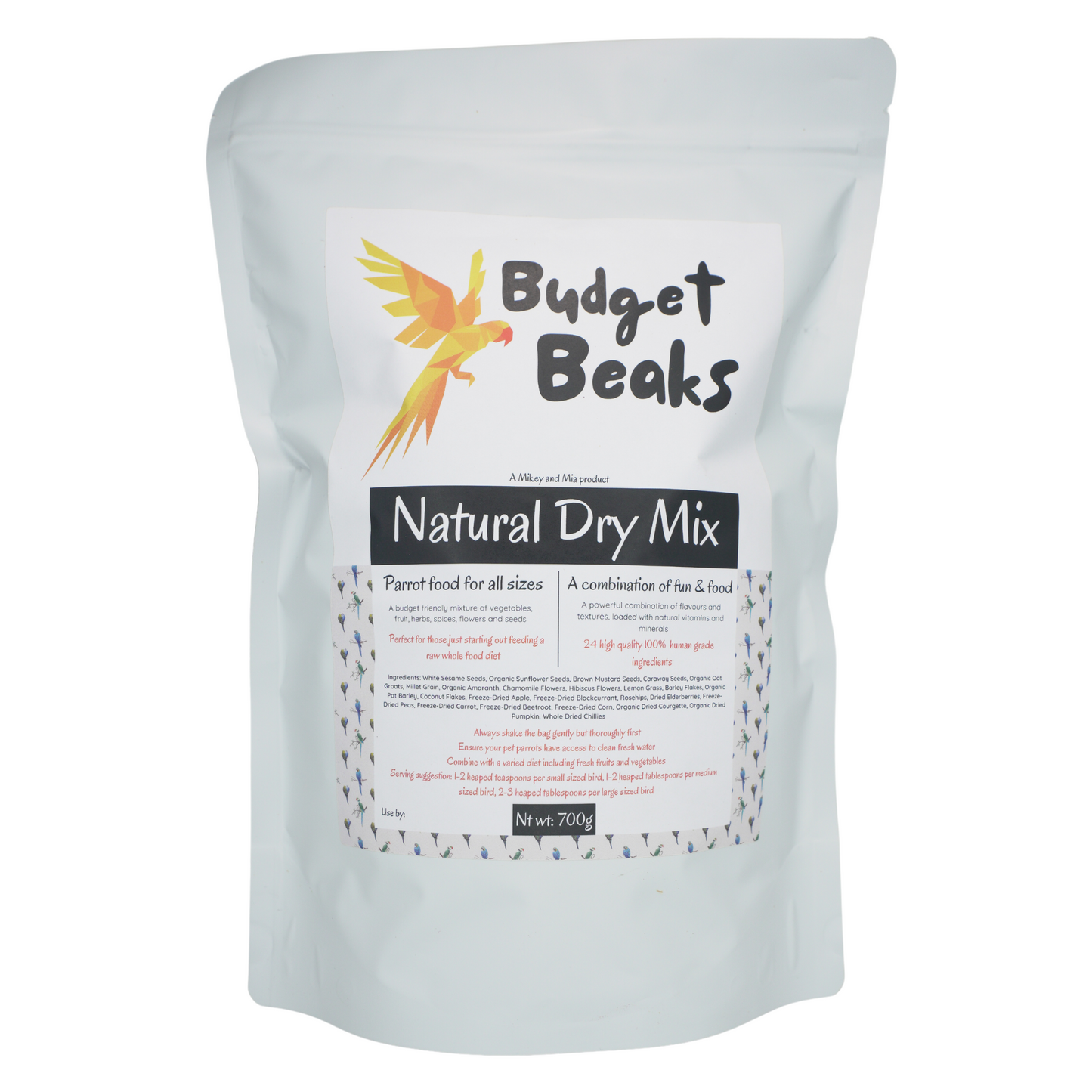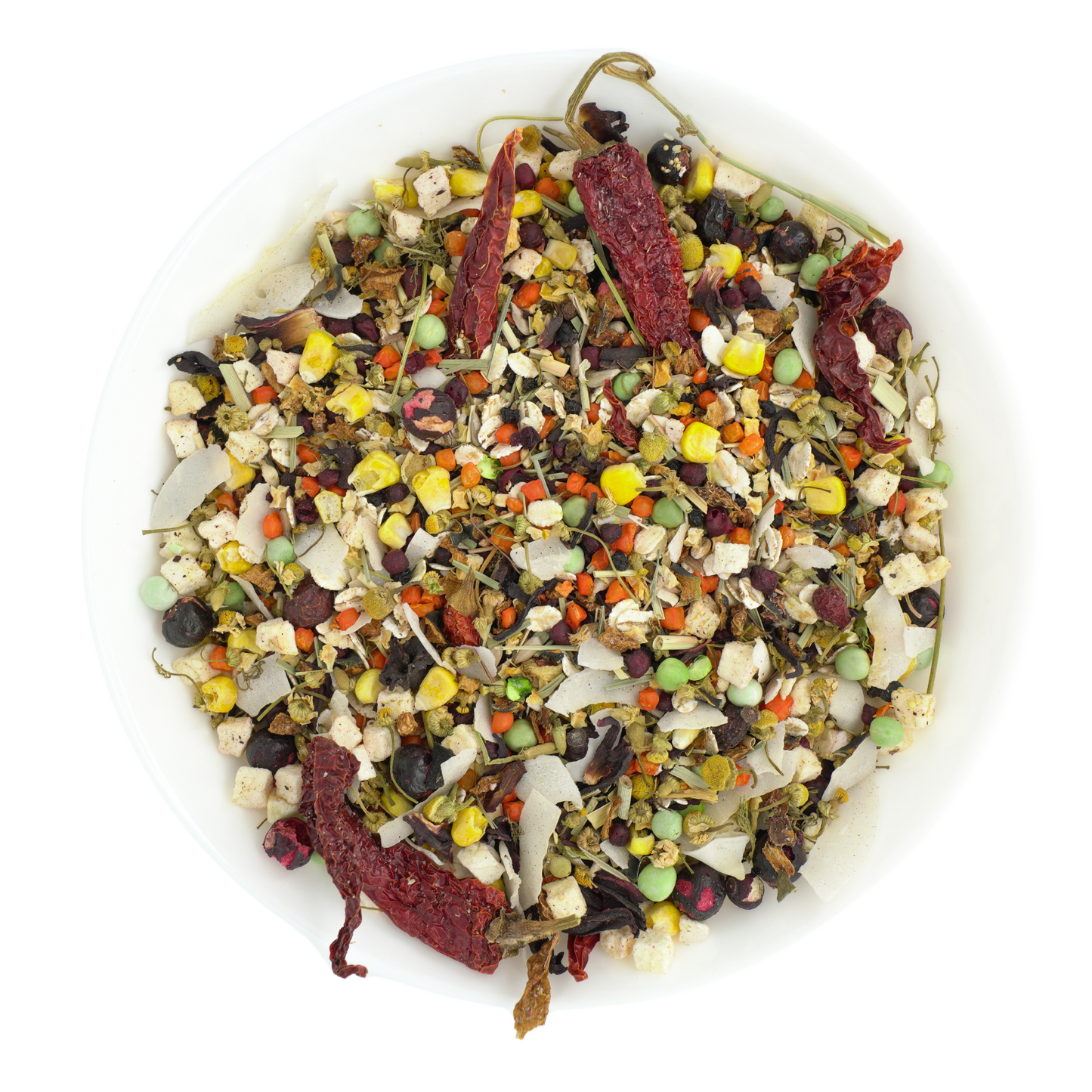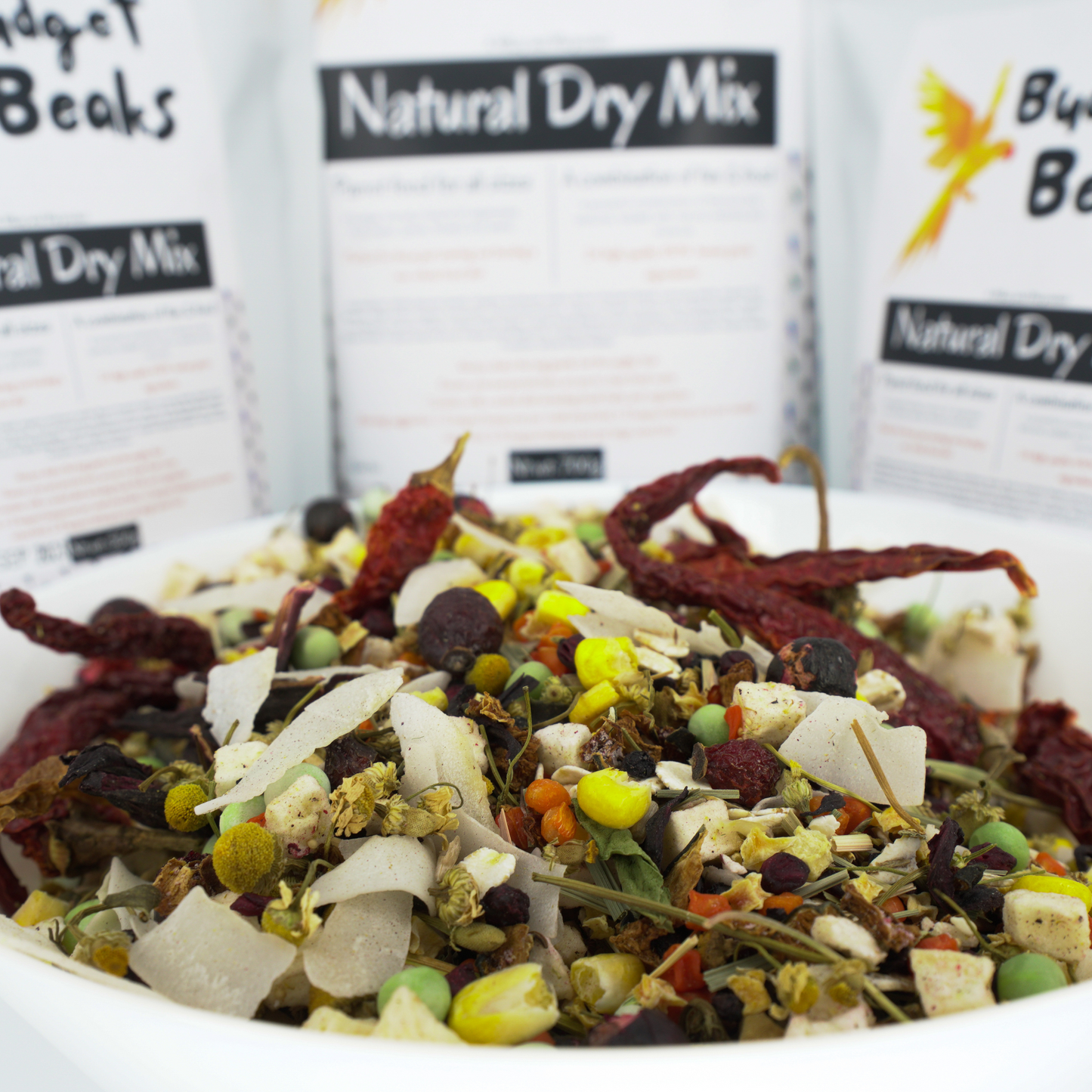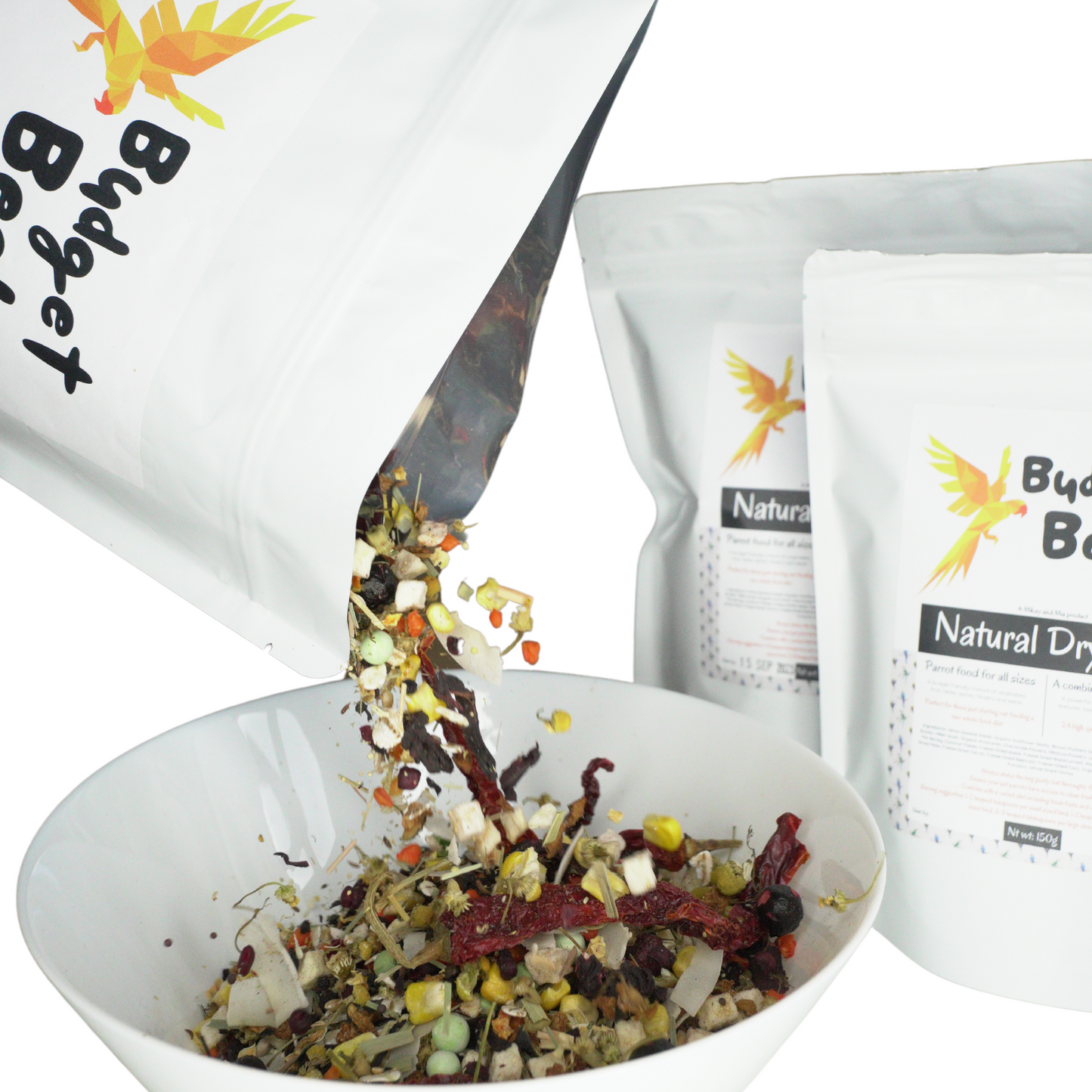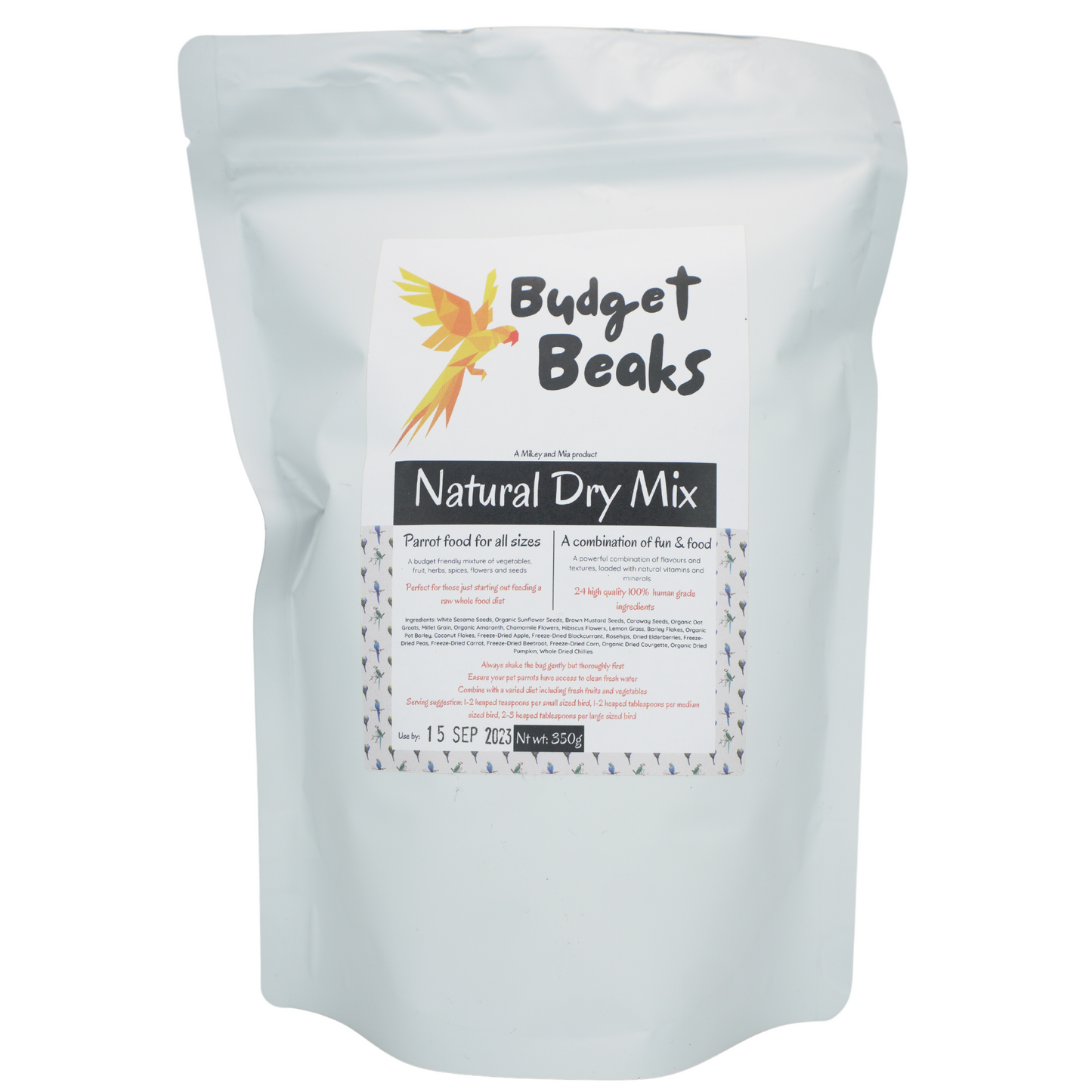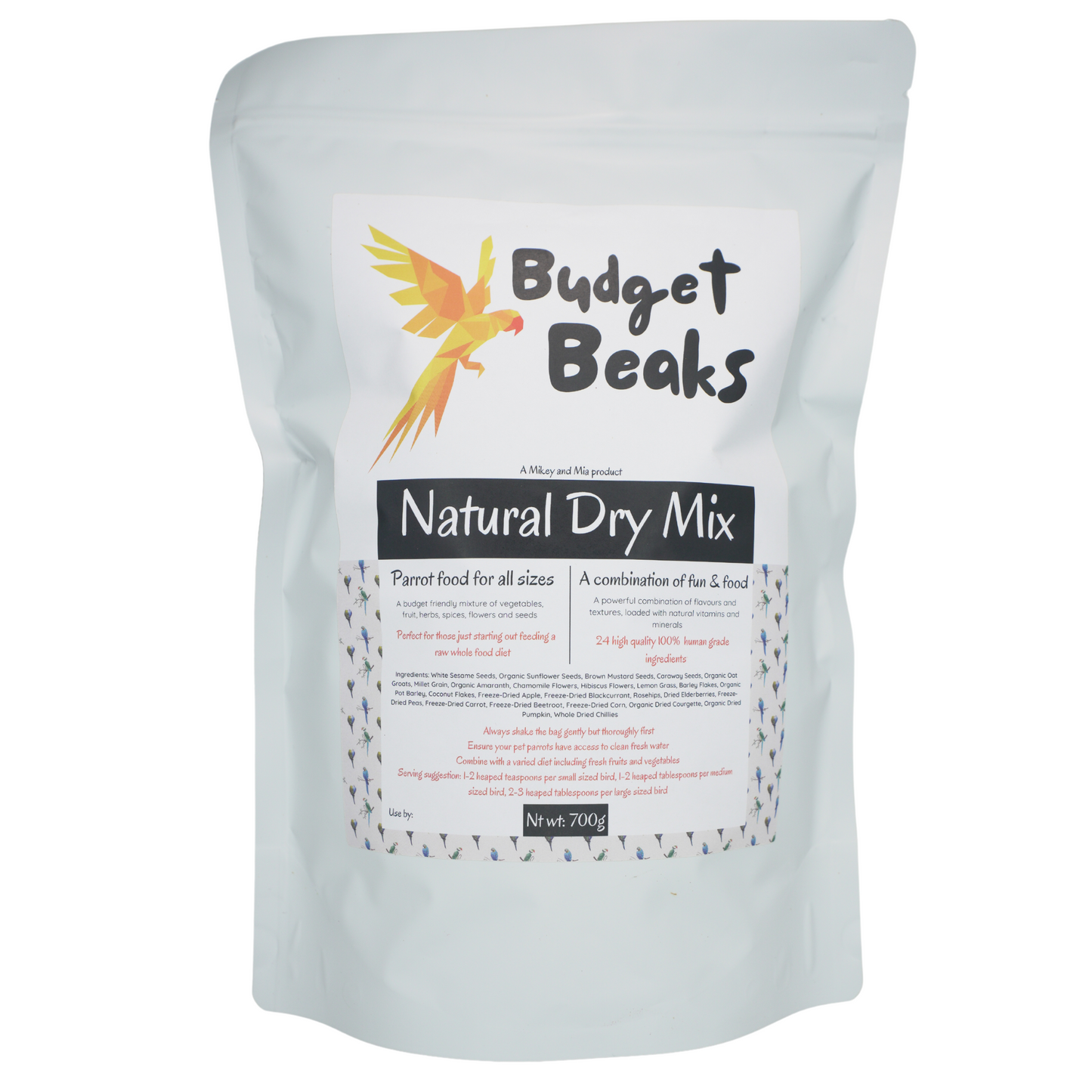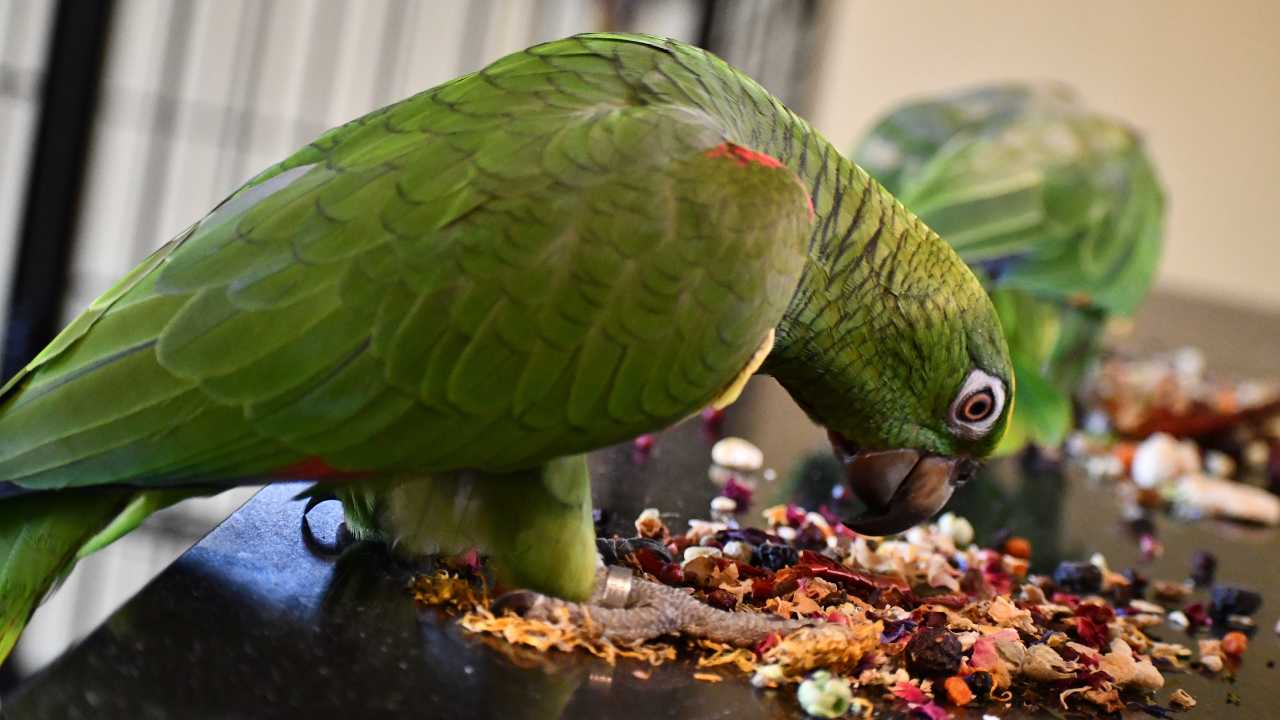 Review
"Always great. i've got Marnie weaning onto the mix and Winnie acts like she hasn't had food all day when i give it to her, just inhales it down.
Definitely something i'll always be buying"
Free Shipping

Spend over £50 and recieve free standard shipping for all UK customers

Hassle-Free Exchanges

Something not to your liking? Email us and our five star customer care team will deal with your concerns as quickly and efficiently as possible